Krainbrink's Food Page
Brought to you by All your freinds at...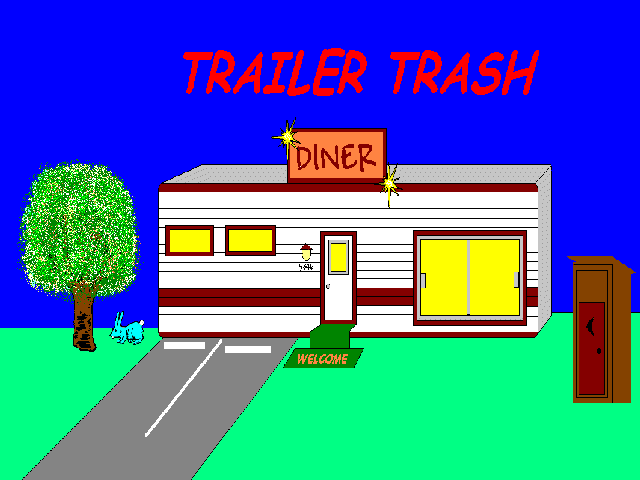 The Trailer Trash Diner
This page will Feature several links to a Plethora of food related places. My Measuring might not be exact, or precise and accurate, but cooking is an Art, not a regimated function. One must flow with the cooking spirit, a dash here, a dash there, improvision. Some of my reciepes are made up from my own mind. Most are original, some are passed down from family and freinds, all are tried and true, and are very easy and fairly economical, so give one a try, then E-mail me and tell me how it came out. Don't Forget to Click on the Pictures. My reciepes can be found on My NEW Cooking Page. Click on the Trailer above to get there. Many delicious, economical, easy to prepare dishes. Bon' Appetite'
"Mr.Twisted's Chili Wins 5th year in a row!!!"
Award Winning Recipe Available Now in the Recipe Section Below.....

Click me to go to Krainbrink's Herbal Page
You should really try the Garlic dish I attempted to duplicate from "THE STINKING ROSE" restaurant which features all GARLIC dishes, It is a great place to go, if you are ever in San Francisco, It's near Columbus and Stockton. I had the dish called Bagna Calda, It is the best dish for true Garlic lovers. Here is their Link... The Stinking Rose

I make my own herbal teas, You will need Several tea balls of some type, and a place to buy herbs in bulk form. Then visit Twisted's Herbal Page. I have recently tried a great beverage, it is an herbal beverage, not as good as MY home made teas...but it is about time that we have a good drink that is good for you, check out the link, below. (it is a little Gecko.)

Please E-Mail me your Culinary Jewels and any other comments or suggestions to:
BON APPETIT'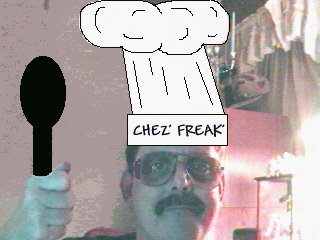 All recipes were either, created/tested/altered/sampled by Mr. Krainbrink himself.